MATTHEW BROWNAssociated Press

Two defendants were sentenced to lengthy federal prison terms last year for gruesome, back-to-back crimes against children that rocked residents of a Montana Indian reservation and prompted tribal leaders to blame rampant drug use. .
US District Judge Brian Morris sentenced a Fort Peck reservation woman to 20 years in prison for the murder of a 13-month-old child who had been in her care. Less than two hours earlier, Morris had sentenced a man to 42 years in prison who had kidnapped and raped a 4-year-old girl on the reservation.
Tribal leaders said the crimes, which occurred weeks apart, were rooted in the growing scourge of methamphetamine use on the sparsely populated reservation in northeastern Montana, near the US border with the Canada.
While sentencing closed two cases that shed light on the problem, tribal officials said drug use continued and they lacked the resources to deal with it.
Fort Peck is home to the Assiniboine and Sioux tribes and has a population of approximately 10,000 people.
In the murder case, prosecutors say Janelle Red Dog, 43, abused 13-month-old Kenzley Olson, used methamphetamine while the child was unconscious and when the girl stopped breathing, put his body in a sports bag and threw it in a trash can. .
Red Dog pleaded guilty in May to second-degree murder after admitting she punched Kenzley twice on April 18, 2016, in an attempt to silence her.
The child died of multiple blunt injuries and an autopsy revealed she had numerous bruises from head to toe in various stages of healing, suggesting a pattern of continued physical abuse and neglect.
Red Dog had cared for Kenzley for three to four weeks before his death, according to court records. Tribal President Floyd Azure said Kenzley's mother was being held in the tribal jail when the girl died.
Red Dog's mother, Rhea Starr, said her daughter was looking after Kenzley because no one else would.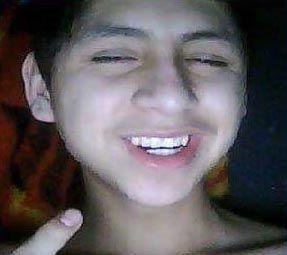 In the kidnapping case, John William Lieba II was accused of chasing down a 4-year-old girl, brutally raping her and leaving her for dead in an abandoned van in the dead of winter near the town by Wolf Point.
He became a suspect almost immediately after the girl disappeared on February 26, 2016, and was arrested the following day.
A friend of the victim testified at her trial that she saw Lieba snatch the 4-year-old girl after they played at a park in Wolf Point. He was recognized by the mother of another girl whom he chased earlier the same night in the park but who escaped, according to court records.
The victim wasn't found for two days, when a sheriff's deputy noticed her bare footprints in a slick of mud behind a fertilizer plant and discovered the girl – alive but traumatized – on a bed makeshift in the cabin of an old pickup truck.
Bruises and burst blood vessels on her head and neck indicated Lieba had tried to strangle the girl, according to law enforcement and doctors who examined her.
Lawyers for the defendant said Lieba had stopped taking his antipsychotic medication before the abduction and had no recollection of the events.