[ad_1]
BROWNING, Mont. – The Blackfeet Tribal Business Council introduced a resolution on Tuesday, outlining its plan to offer $ 500 as a COVID-19 vaccine incentive to students.
With the increase in COVID-19 cases statewide, it is more important than ever to guard against the virus. Although the reserve has seen an increase in vaccinations recently, many remain at risk.
That's why the Blackfeet Tribal Business Council said it will use American Rescue Plan Act (ARPA) funds to get more people to get vaccinated, especially those who attend school.
As stated in the resolution, the incentive is offered to all non-tribal members and resident tribal members between the ages of five and seventeen and 18-year-olds who are currently in high school.
The incentive will be paid in two parts: $ 250 given after the administration of the first dose of the vaccine and $ 250 given after the administration of the second dose of the COVID-19 vaccine.
Applications are available at schools. Applicants must show proof of residency and vaccination, and return their application to the school with a written phone number.
Requests submitted before the 30th of each month will be processed by the 15th of the following month.
Non-enrolled students must reside within the boundaries of the Blackfeet Reserve and attend school to qualify.
All registered students who are members need only attend school to qualify.
For more information, call Tara Tatsey 338-7521 ext. 2202 or Tammy Boyiddle 338-7912.
You can see the resolution below: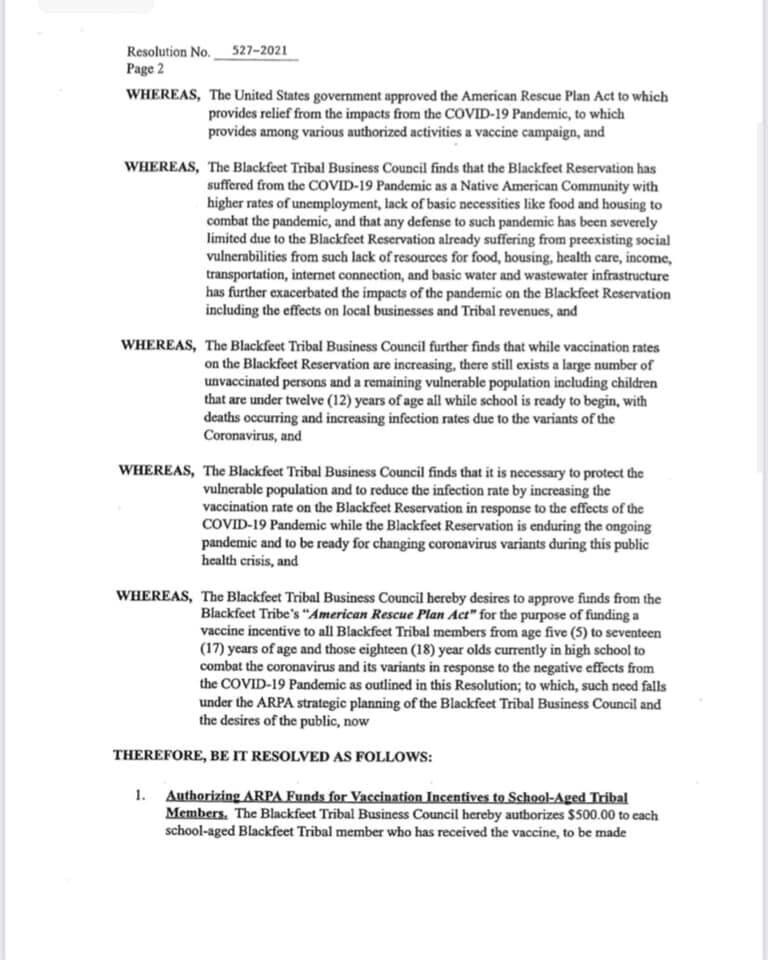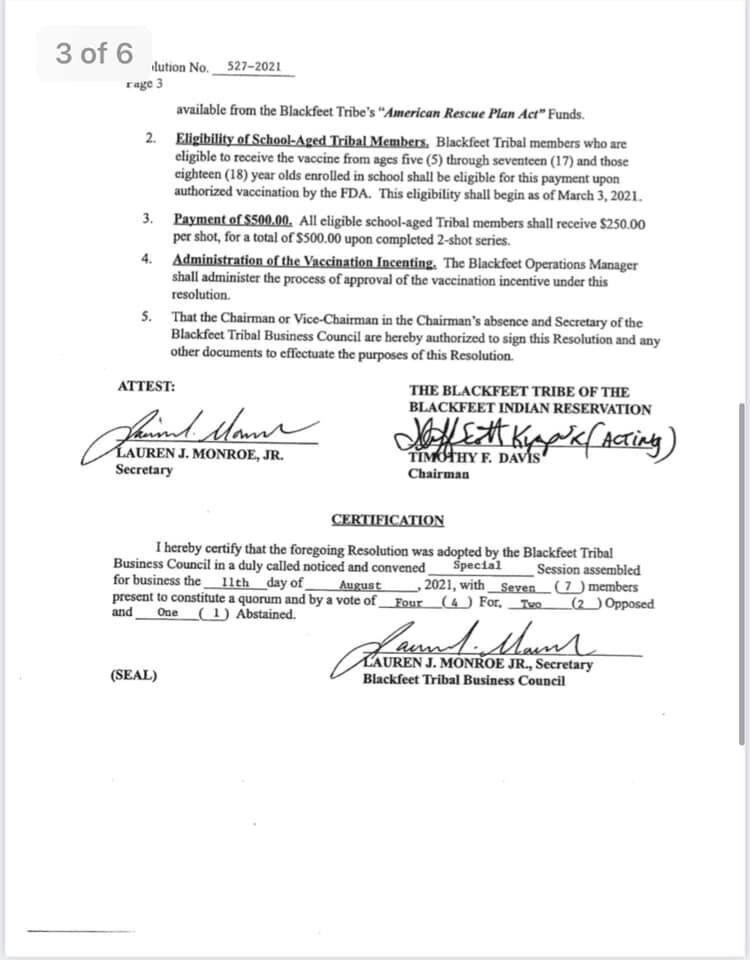 [ad_2]